Luxury Limousine Features Comfortable, Entertaining Transportation
At VIP Services, we strive to provide a safe, elegant, luxurious transportation service; with your comfort and entertainment in mind we've assembled a state-of-the-art fleet that includes 15 vehicles that range in size from 8-passenger capacity all the way up to 34. Our limousines feature a variety of posh amenities for your enjoyment and delight and are usually available with just 24 hours notice. Choose your color, choose your car, and enjoy a trip that's just as exciting as the destination.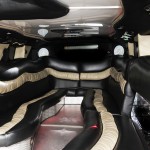 TV and Video Systems For your entertainment, our limos feature televisions and state-of-the-art video and DVD systems, so you can watch your favorite TV show or enjoy a light comedy on your way to the airport or conference. Whether you howl with laughter or shed a tear from an inspiring, heartwarming drama, you will never be distracted or frustrated by traffic and other drivers.
Stereo Systems If you are not interested in watching TV, our limos also feature crystal clear CD stereo systems. Pump the latest pop tunes from our speakers to help you prepare for your wild bachelor or bachelorette party or let the delicate sounds of classical melodies ease you into a gentle slumber as you travel home after a long flight.
Air-Conditioning and Climate Control Systems From the hottest day of the summer to a bitter cold winter's day, you will find comfort in our limousines. Our air-conditioning and state-of-the-art climate control systems allow you to find the perfect temperature while you travel. We are completely dedicated to providing you with comfortable, luxurious transportation; in our limousines, you will never be too hot or too cold.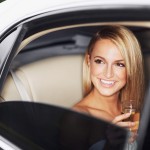 Tinted Windows We not only strive to meet your comfort and entertainment expectations, we respect your privacy, too. Our limousines are equipped with tinted windows, so no one on the outside can see you, your guests, or your activities. You are the most important part of our business, so we work hard to keep your transportation needs exclusive and confidential.
Plush Upholstery and Leather Behind tinted windows, a sea of plush upholstery or soft, supple leather awaits your arrival. Nestle in our comfortable, cozy seats and relax after a long flight, exhausting conference, or a wild night on the town.