SPECIAL EVENTS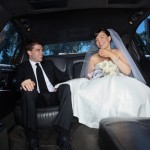 Weddings
On your special day, you deserve the best in transportation, and no car matches a bride and groom quite like a shiny, elegant limo. From the wedding to the reception hall, our limousine cradles you in a comforting, luxurious nest to prepare you for a night of dancing with your new mate.
Bachelor and Bachelorette Parties
The night before you enter into the sacred bond of marriage is sure to be one of the most memorable of your life. One last night with your friends—adventures in bars, wild escapades, and vivacious consumption of tasty alcoholic concoctions help you say good-bye to the single life. At your bachelor or bachelorette party, nothing is more important than your fun and your safety. You can count on our professional drivers to transport you around town safely in one of our luxurious limousines.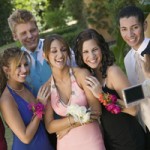 Prom
Prom—arguably the most important evening of your high school career. Arriving at prom in a brand new limo will not only turn heads, but will give you memories that last a lifetime. From your arrival filled with anticipation and excitement to your tired departure, you can trust in the safety of our limousine drivers.
Night on the Town
From a wild birthday party with your closest friends to a romantic outing for two to an elegant dinner and the theater, we are your source for luxury transportation. Whether your gathering is quiet and intimate or large and rousing, we help you arrive in style. Luxury transportation is the perfect way to start and end your special night on the town, so let us help you plan a memorable event.
Airport Transportation
Traveling for business or pleasure? Searching for a way to reach your destination after your plane lands? Call us for dependable airport transportation services. Whether you are new to Roseville or just don't feel like fighting traffic on your way home after an exhausting trip, we provide transportation with luxury, comfort, and reliability in mind.